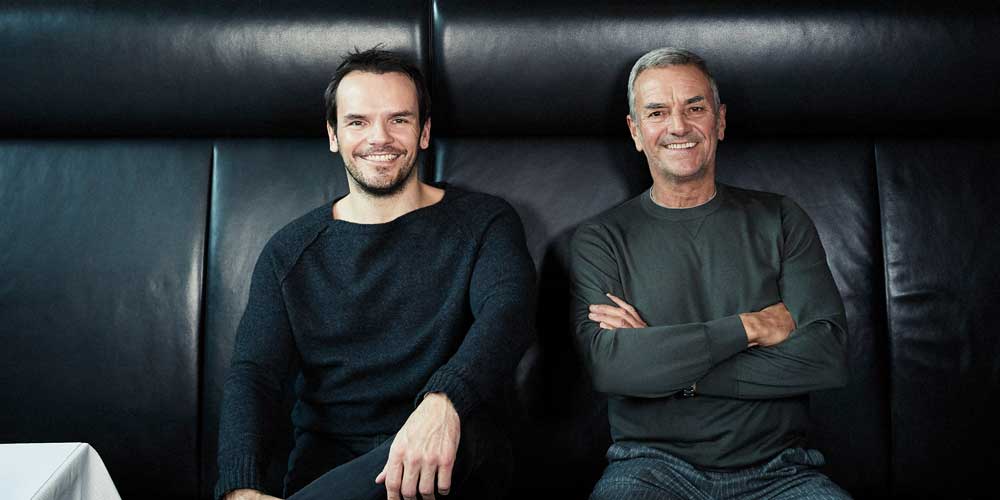 Dine to enjoy - for over 15 years the name HENSSLER stands for outstanding fresh sushi with extremely good taste. The secret to this success: love for what we do and quality.
We, that's Werner and Steffen Henssler. Love for our profession and quality determine our gastronomic careers right from the beginning.
Werner Henssler, a trained chef, was a pioneer of modern cuisine in Germany with his restaurants Le Délice, Petit Délice and Zeik. "Really good taste starts with really good ingredients!" With this premise, suppliers and producers are selected then, and every day the goods are checked.
Steffen Henssler grew up with this quality claim and makes his apprenticeship as cook in the star restaurant Andresens Gasthof, Bargum. A little later, when he visits the United States, his encounter with Sushi becomes a "love at first bite". He immediately enrolled as a student at the Japanese Masters-led Sushi Academy in Los Angeles. Steffen Henssler graduated "Professional Sushi Chef" as the first German with top marks.
In 2001 father and son opened the HENSSLER HENSSLER at the Hamburg fish market. A kitchen built up from decades of experience produces the food and dishes with craftsmanship.
Because we only want one thing: that you enjoy.
Upon your arrival you will be welcomed by our restaurant manager Helena Mendler.